Are you searching for a place of Worship that you can call home, or a place to fellowship with brothers and sisters in Christ? Or maybe a need in your life that is yet unanswered? Hightower Baptist Church sends a special invitation to our neighbors to come join us in the Worship of our Lord and Savior Jesus Christ. The Bible teaches us to not forsake to assemble ourselves together. As God shares his love and grace with us, so are we commanded to love one another. While strong family relationships are critical, we feel it is also important to develop a similar love with those we attend church with.
Worship services will begin at 10:00 am in the sanctuary
Sunday School will be at 9:15 am. Go directly to your class.
Check our Facebook page for weekly updates.
Services will continue to be streamed online on
Facebook, YouTube and mixlr.
Offerings can be submitted by mail or Venmo.
Address:
Hightower Baptist Church
PO Box 569
Ball Ground, GA 30107
Venmo account:
@Hightowerbaptist-church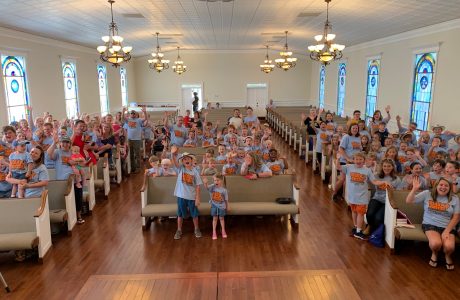 CONNECT WITH US
Visit our Facebook page for current information and
links to Facebook Live broadcasts
Click here
Listen online to the sermons using Mixlr.com
Click here
Baptizing Pictures
Click the link below to access the Hightower Shutterfly site and access our pictures.
Sunday Morning
Worship
Traditional Service
10:00 am
Sunday School
Classes are available for all ages
9:30 am
Currently not meeting
Wed. Nights
Life Group / 6:30 pm
Adult Bible Study & Choir / 7:00 pm
Currently not meeting